Scentium, The Flavour Division Of The Iberchem Group, Opens Production Facility In Tunisia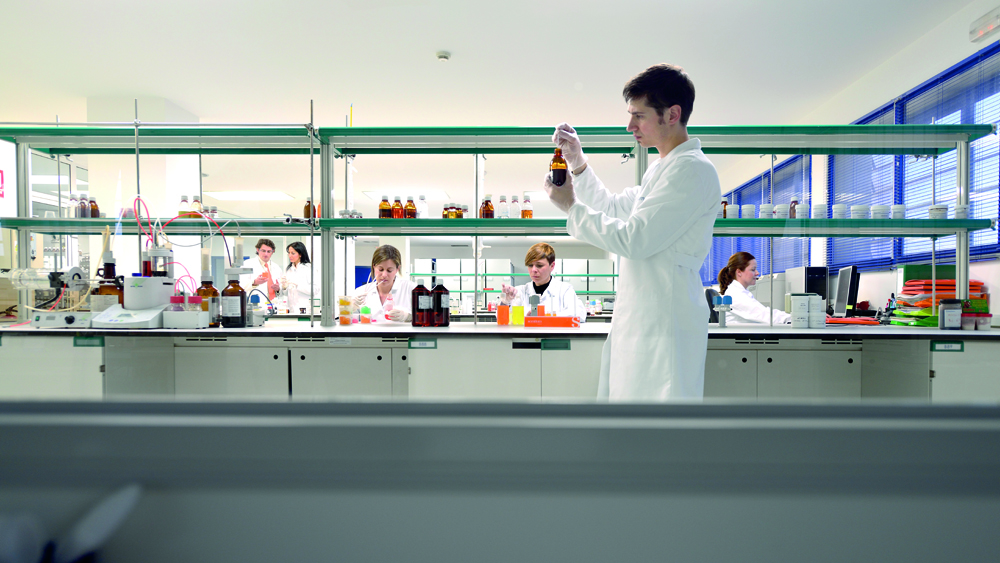 Scentium, the flavour division of the Iberchem Group, which is in turn newly part of the Croda Group, is pleased to announce the launch of a new production centre in Tunis, Tunisia. The new subsidiary, located next to the company's existing fragrance facility, covers nearly 700 square metres. It comprises a production plant, two warehouses (one being for the exclusive storage of inflammable products), extensive laboratory installations and administration offices. The whole complex complies with the strictest food safety measures of the industry, in concordance with the standards of the FSSC 22000 certification.
"We are thrilled to be expanding the Scentium brand on the Tunisian market," says José Manuel Mateos, General Manager of Scentium. "Our new flavour centre in Tunis is a testimony to the substantial growth Scentium has been experiencing in recent years, both locally and globally. It represents a cornerstone of our global expansion plan. It will allow us to offer faster production and delivery times to our local customers, who were previously looked after from our Head Office in Spain. It will also provide them with additional sales and technical assistance."
"The production facility has been designed in line with FSSC 22000 standards," says Tarek Kort, Technical Director at Scentium Tunisia. "It is fully equipped for the production of liquid and powder flavours as well as emulsions. Our new subsidiary also benefits from modern laboratory installations with tasting rooms and application labs. All the space, including the administrative offices, include extra room to accommodate the planned growth of the company."
The Tunisian market has always been key to the Iberchem Group. Indeed, this is where the Group opened its first fragrance subsidiary in 1990. This news follows the recent announcement of the creation of Iberchem South Africa, reflecting the Group's short-term intention to strengthen its activity on the African continent.
FRENCH VERSION
SCENTIUM, LA DIVISION ARÔMES DU GROUPE IBERCHEM, OUVRE UN NOUVEAU CENTRE DE PRODUCTION EN TUNISIE
Scentium, la division arômes du Groupe Iberchem, lequel s'est récemment uni au Groupe Croda, a le plaisir d'annoncer le lancement d'un nouveau centre de production à Tunis, en Tunisie. La nouvelle filiale, d'une superficie totalisant près de 700 mètres carrés, a été construite à côté de l'usine de fragrances du Groupe. Le nouveau centre regroupe une usine de production, deux entrepôts (dont un pour le stockage exclusif des produits inflammables), de vastes laboratoires, ainsi que des bureaux administratifs. L'ensemble du complexe est conforme aux mesures de sécurité alimentaire les plus strictes de l'industrie, en accord avec les normes de la certification FSSC 22000.
«Nous sommes ravis de développer la marque Scentium sur le marché tunisien», a déclaré José Manuel Mateos, directeur général de Scentium. «Notre nouveau centre d'arômes à Tunis est le reflet de la croissance substantielle que Scentium a connu au cours des dernières années, tant au niveau local qu'international. Il représente l'une des pierres angulaires de notre plan d'expansion mondiale. Nous pourrons désormais offrir des délais de production et de livraison plus rapides à nos clients locaux, qui étaient auparavant pris en charge depuis notre siège social en Espagne. Ils bénéficieront également d'une assistance commerciale et technique accrue. »
«Le site de production a été conçu conformément aux normes FSSC 22000», explique Tarek Kort, directeur technique de Scentium Tunisie. «Il est entièrement équipé pour la production d'arômes liquides et en poudre ainsi que pour celle d'émulsions. Notre nouvelle filiale compte également sur des laboratoires modernes avec salles de dégustation et d'application d'arômes. De l'espace supplémentaire a été pris en compte lors de la construction du centre (usine, entrepôt et bureaux) afin d'accueillir la croissance prévue de l'entreprise au cours des prochaines années.
Le marché tunisien a toujours été d'une grande importance pour le Groupe Iberchem. C'est en effet là que l'entreprise a débuté son expansion internationale en 1990 avec une première usine de fragrances. Cette nouvelle succède à l'annonce récente de la création d'Iberchem Afrique du Sud, traduisant la claire intention à court terme du Groupe de renforcer son activité sur le continent africain.