Iberchem Group Awarded by the COIE And The University of Murcia for Its Support of Extracurricular Education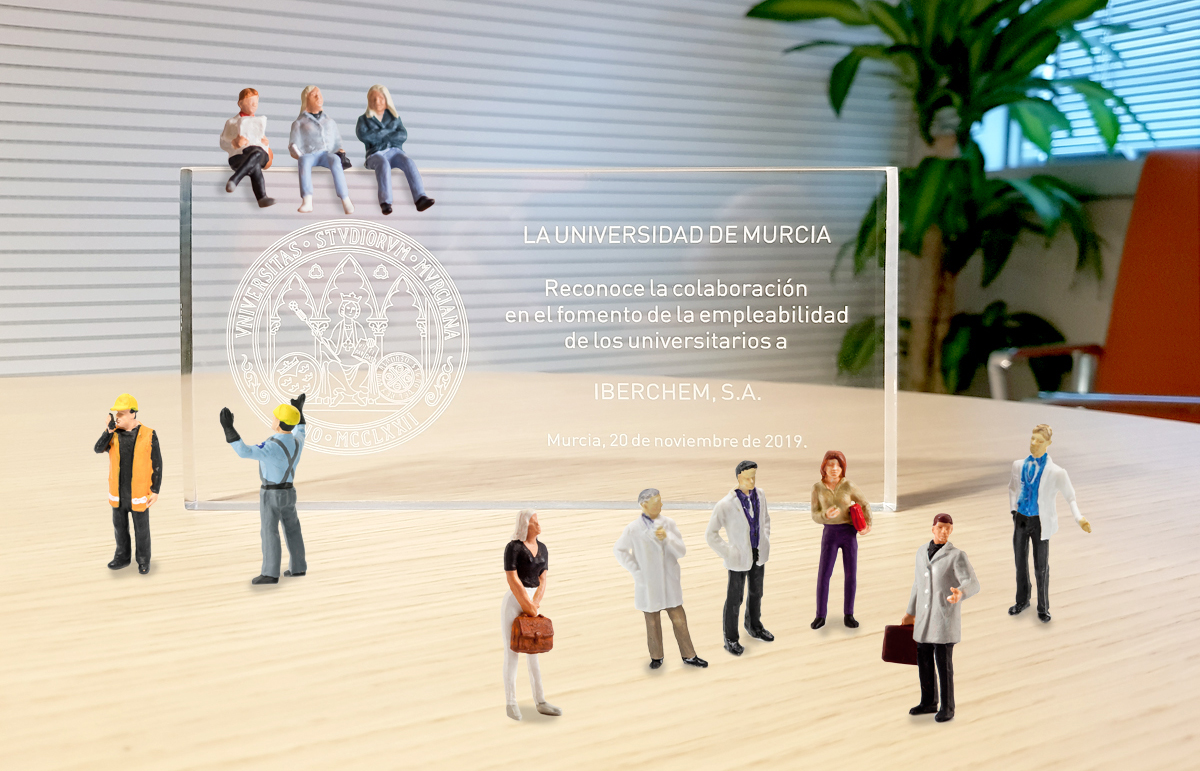 During a ceremony hosted by the COIE (Centro de Orientación e Información de Empleo) and the University of Murcia, Iberchem Group was honoured for its constant support to both organizations and its contribution to the success of their extracurricular programs.
"Every year, Iberchem Group welcome dozens of interns into its laboratories, giving them the opportunity to complement the academic training they have received in class. Throughout the years, for some of them, their experience even evolved into a full-time job," said Maria José Delgado, Human Resources Manager for the Iberchem Group.
During the evening, a total of 12 companies received an award for their active cooperation with the University in various actions such as student practices, job placement for graduates, collaboration in conferences, breakfasts and opinion reports, and the hosting of events; all with the common objective of bringing the professional working environment closer to the University.